About Superior Spray Foam Insulation Company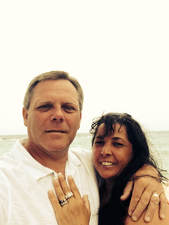 Superior Spray Foam Insulation Company is located in North Haverhill, New Hampshire. We install spray foam insulation throughout all of New Hampshire and Vermont. There is no better home insulating material that can seal your home from air and moisture intrusion, save on costly heating bills, strengthen your home, and protect your family's health from dangerous mold, airborne pollutants, and allergens than spray foam insulation.

Owners Bryan and Bibbit Haney of Littleton, NH are lifelong residents of the North Country. They have owned numerous businesses over the years including Northern Builders in Littleton, NH. The Haney's pride themselves on businesses that are based on integrity and superior customer service.
---
Superior Spray Foam Company was conceived when it became aparent that more and more folks were looking for ways to save on energy costs. With more emphasis being placed on energy savings, the company quickly gained support a solid customer base. Insulation regulations on new projects came into force so local workers were hired and Superior Spray Foam Company was born.

Superior Spray Foam company's mission is to offer customers insulation solutions based on their individual situations. Personal, dependable service coupled with a Superior product and competitve rates make our company the one to call for all your insulation needs.